Rethink your relationship with BEEF
FARM. TO. FORK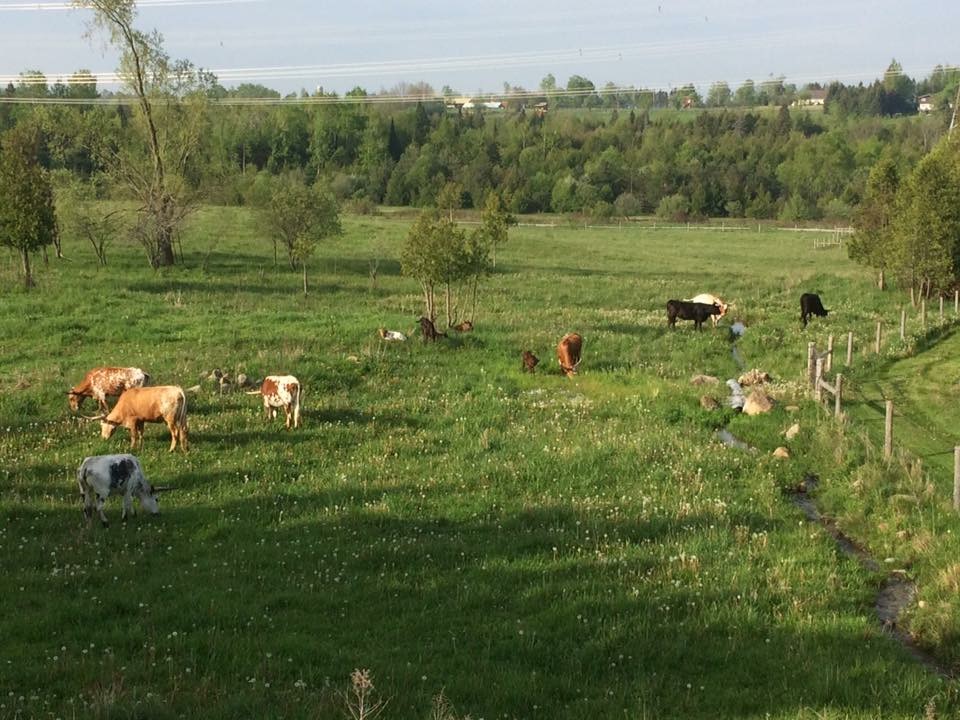 Farm to fork?
Return to tradition with farm to fork.
Built on the idea that food is best when fresh, farm to fork encourages people to swap over processed, modified foods for local, natural and unaltered produce, dairy and meats. At 4th Line Cattle Co. We embrace the farm to fork movement and love the personal relationships you build buying and supporting local. We take pride in producing delicious pasture raised beef that you will love without sacrificing anything for better health. We enjoy every bite of food at the dinner table, around the bbq or from the smoker and its our hope that you do to!
We are excited to announce that starting May 9th 2019 we will have our onsite Farm Store open!
Summer Hours of operation are Tuesdays 10am-6pm, Thursdays 10am - 7pm
From May/June to October you can catch us at the Rockwood Farmers market on Wednesdays, Orangeville Farmers Market every other Saturday and a few Fridays at the Erin Farmers Market.
products
Check out the latest product offerings
about us
Learn a little more about us!
the Herd
Learn more about our Texas Longhorns and Hereford Cattle